TAG New Exhibition | Myonghi Kang: Ciel Terre
With the commencement of the 17th festival Croisements at hand, the solo exhibition "Ciel Terre" by French-based artist Myonghi Kang, curated by former French Prime Minister Dominique de Villepin and curator Arthur de Villepin, will on view at TAG Art Museum starting April 28th. Mr. Dominique de Villepin has long been concerned with the development and promotion of Asian artists living in France, while Ms. Myonghi Kang is a renowned contemporary artist of Korean descent living in France.
As part of the 17th festival Croisements programme, the exhibition will be installed in Halls 7 and 8 of the museum, overlooking the coast of the Yellow Sea
Myonghi Kang: Ciel Terre
Curators: Dominique de Villepin Arthur de Villepin
Producer: Meng Xianwei
Exhibition Date: 2023.4.28-2023.7
The comprehensive exhibition features around 90 works, including rarely seen early works from the 1960s to 80s, and recent monumental canvases, that invite visitors to embark on a spiritual pilgrimage through the power of nature. Following Myonghi's previous exhibition in China in 2011 at the Beijing Imperial City Art Museum, Myonghi Kang: Ciel Terre at TAG marks the artist's presence once again in the region, enabling the public in China to discover over five decades of her oeuvre.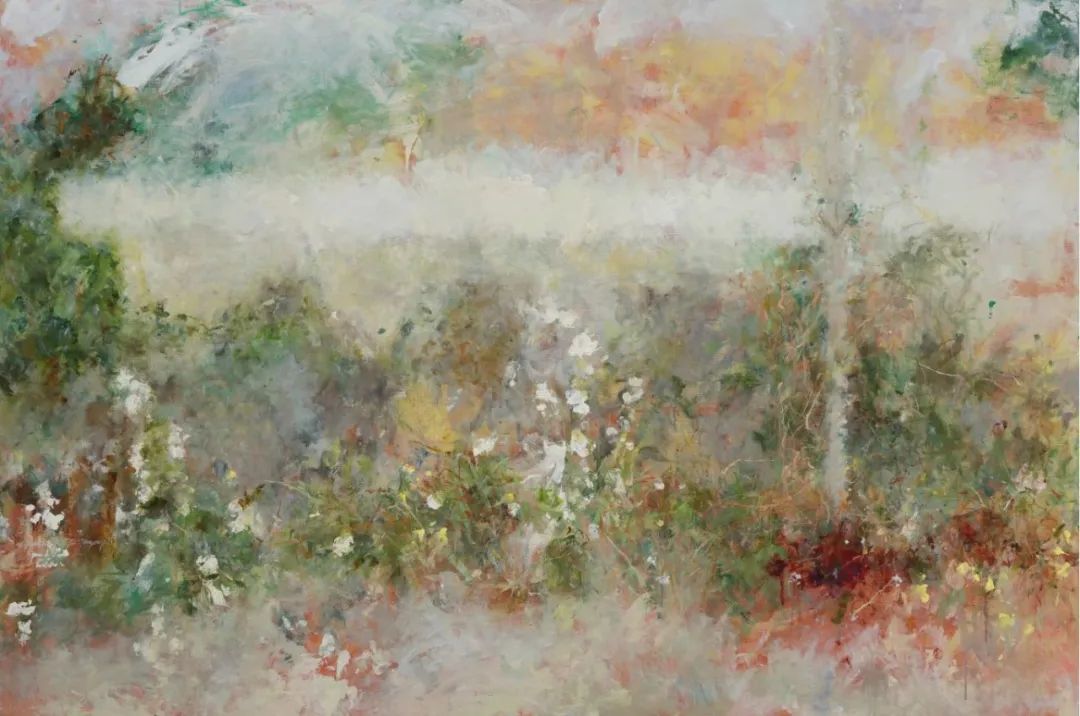 Born in 1947 in Daegu, South Korea, Myonghi currently lives and works in Jeju. For much of her life, she has divided her time between South Korea and France, with extensive travels around the world.
Her artistic process has been a journey into the heart of nature's mysteries, where the spiritual and physical realms meet in a delicate balance between heaven and earth. Myonghi's paintings are imbued with poetry and philosophy, offering a rare glimpse into the mystical dimensions of the natural world. Visitors to the exhibition will have an unique opportunity to experience the power and beauty of her art, which captures Kang's exploration of the relationship between heaven and earth, the balance between material and spiritual, and the search for an atmospheric harmony in nature.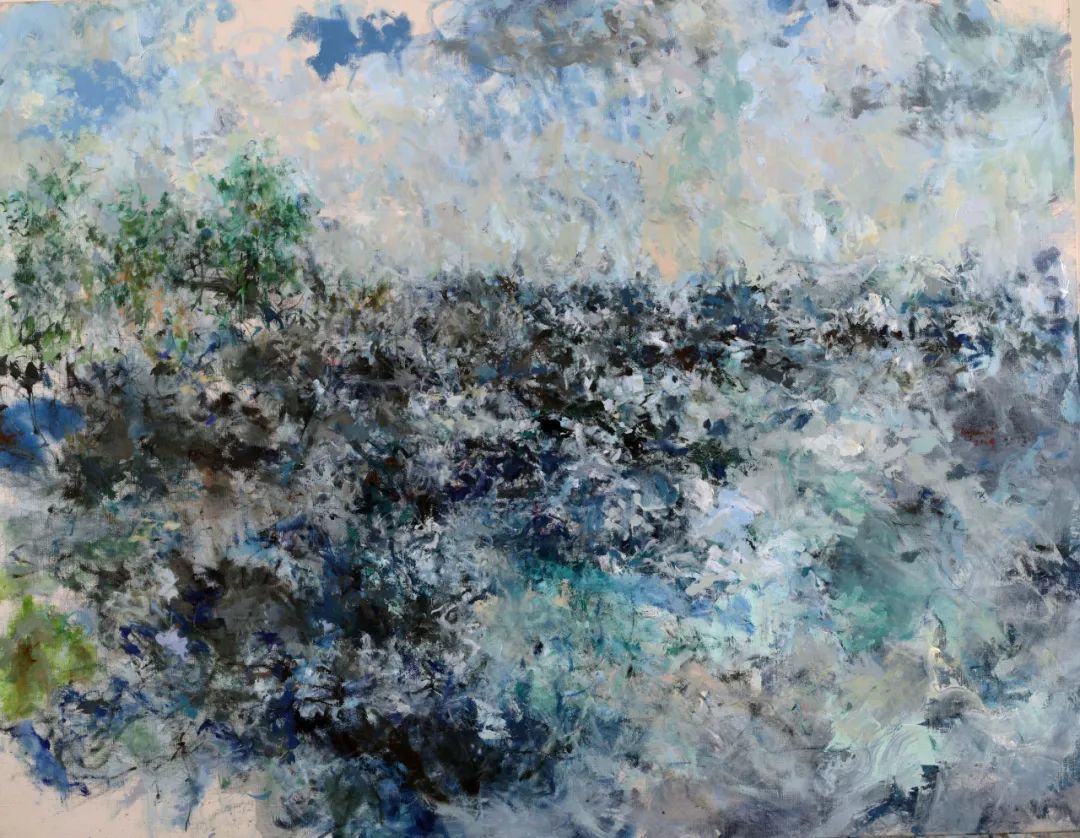 In Taoism, the balance between heaven and earth is essential for harmony, and Myonghi's abstractions capture this balance in a delicate interplay between space, color, and time.
In her pursuit of spirituality, Myonghi stands against the void, distributing colors between the sky and the earth with fine touches or large surfaces. Her studio on Jeju Island, surrounded by the Korean Peninsula, the Japanese archipelago, and the Confucian heartland of Shandong Peninsula, offers her an indefatigable space to continue her journey.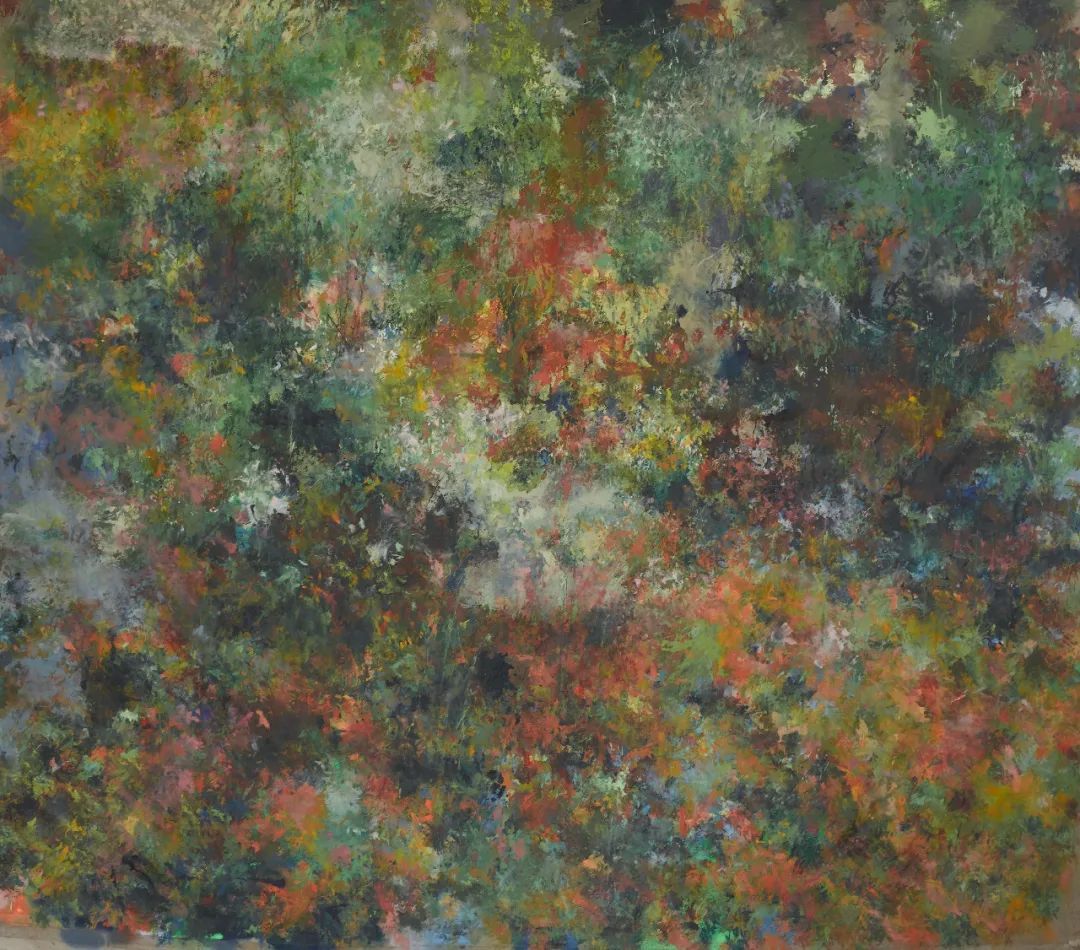 Surrounded by mountains and the sea, the TAG Art Museum blends light, space and art into a harmonious symbiosis through architecture and plants, mapping the changing moments of natural flow and creating a spiritually charged spatial atmosphere.
The primitive forces of nature, time, horizon, color, and alluviums gather in her paintings to enrich beauty, gradually leading viewers to the evidence of a newfound life, that of the first mists, springs, or deep forests.
In creating resonance and mediating between heaven and earth, Myonghi's works achieve an equilibrium between different states of being.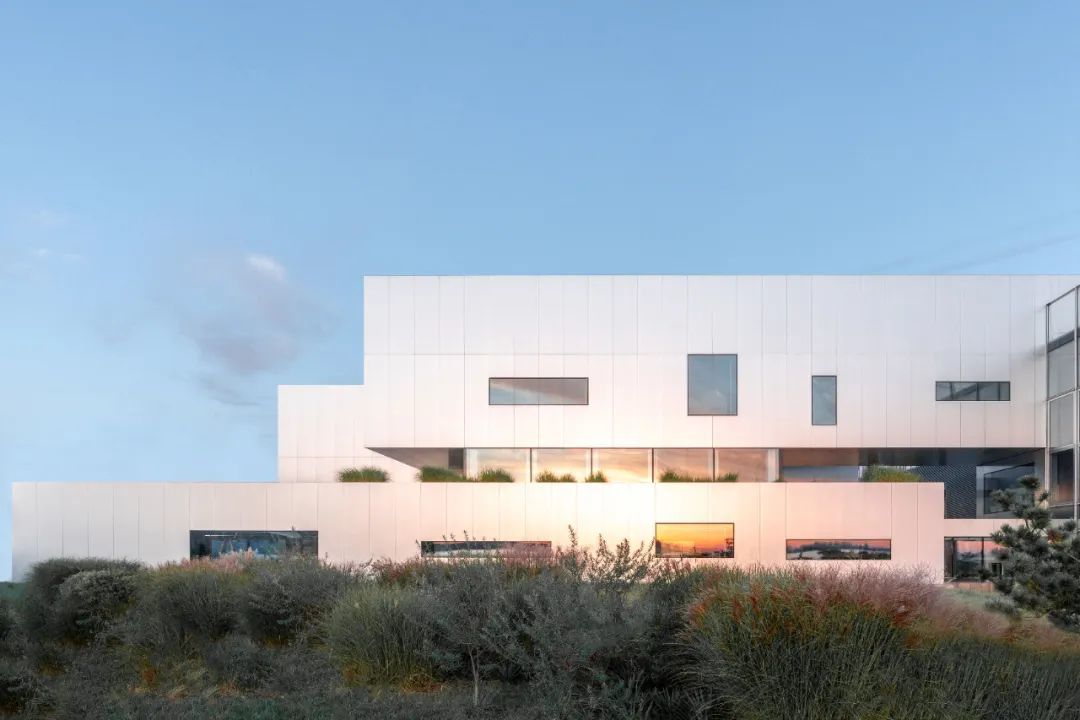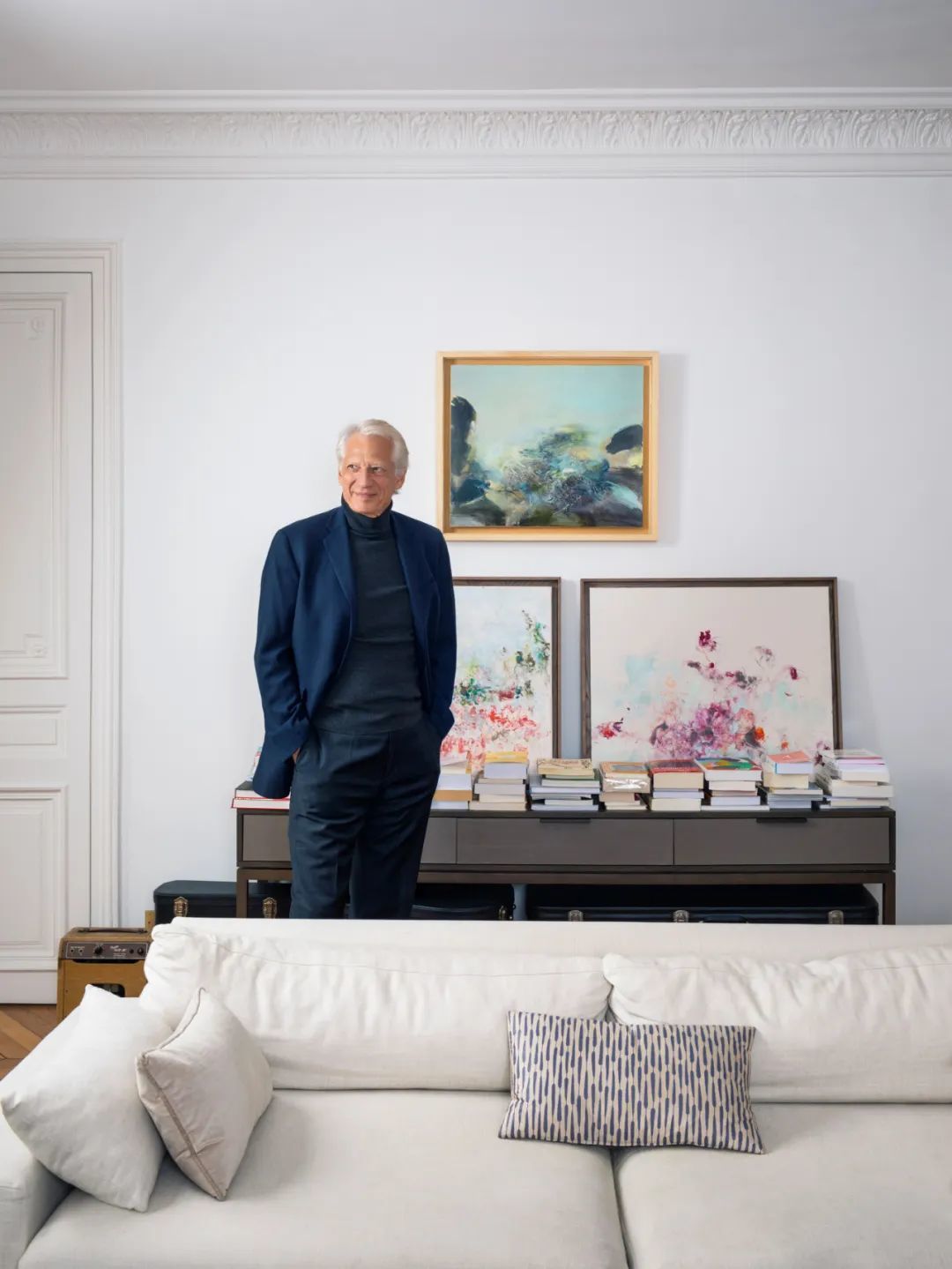 Dominique de Villepin
Co-founder of Villepin, Dominique de Villepin is a writer, public speaker and former diplomat and politician, serving as France's Prime Minister from 2005 to 2007. During his time as a diplomat, Dominique regularly met with artists from across the globe to better understand the world we live in and demonstrate the power of art to build bridges between cultures. In 2006, Dominique conceived the first Triennale in France, formerly known as 'La Force de l'Art', a cultural event organized every three years to create dialogue and shift perspectives through French contemporary art. Over the past 40 years, he has built a collection of some of the world's most important artists focusing on those whose work links art and history, as well as cultures and geographies. The author of numerous books on subjects spanning history, politics, painting and poetry, Dominique serves as a board member to several museums in Europe and the Middle East, has been the recipient of numerous awards and is a regular speaker at forums and conferences around the world.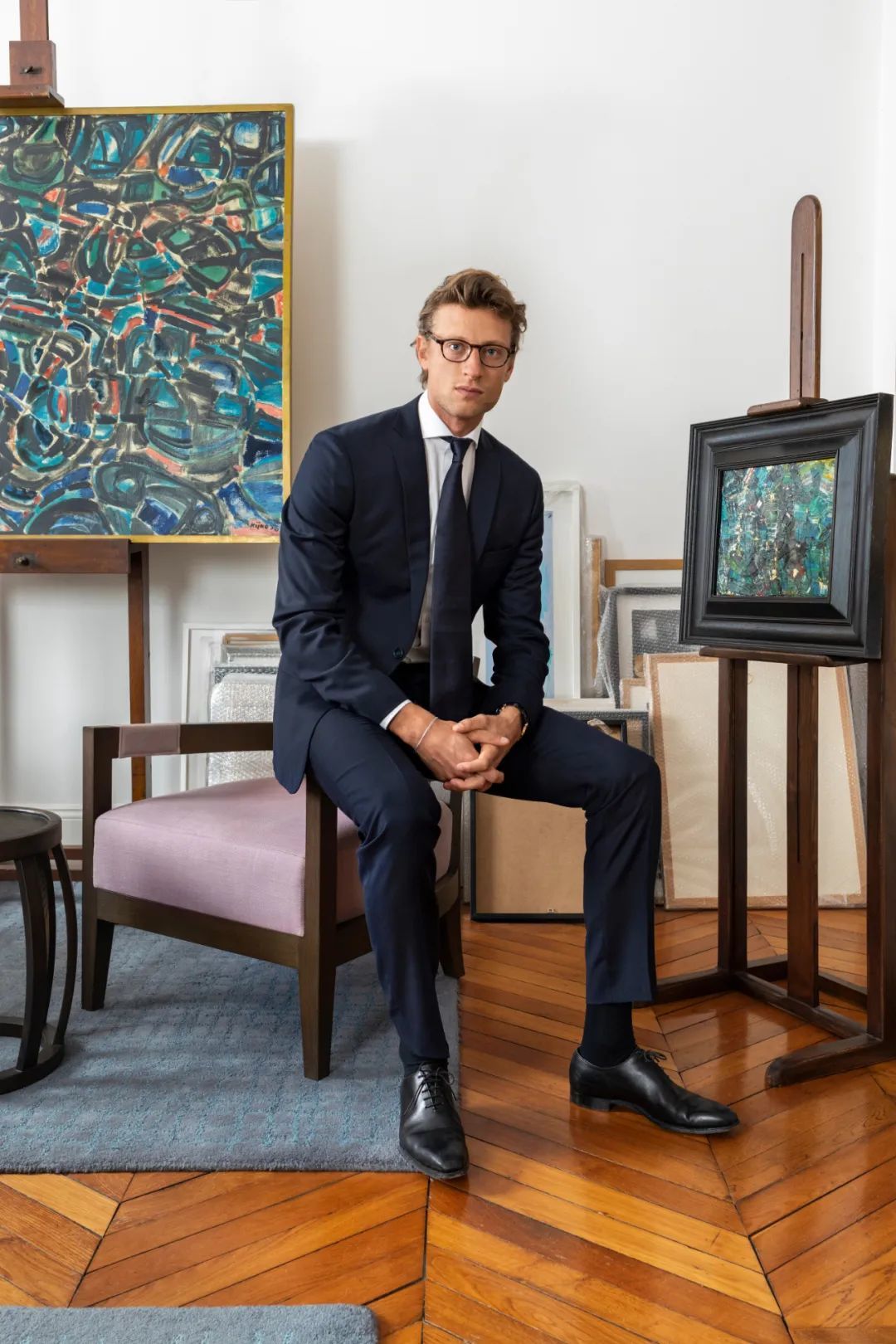 Arthur de Villepin
Arthur de Villepin is the chairman and co-founder of Villepin, as well as an entrepreneur and avid collector of art. The son of former French Prime Minister Dominique de Villepin, Arthur grew up surrounded by artists. His mother is the celebrated sculptor Marie-Laure Viebel de Villepin and his sister, Marie de Villepin, has established a successful career as a painter. Throughout his childhood and extensive travels, Arthur was introduced to many leading artists, including Zao Wou-Ki, Anselm Kiefer, Myonghi Kang, Pierre Soulages and Miquel Barceló, all of whom trained him to see art through the eyes of artists rather than the market. This experience had a profound and lasting effect on Arthur, nurturing a passion for collecting based on close friendships with artists. The launch of Villepin is a natural evolution for Arthur, who has pursued art activities through parallel initiatives under the Art de Vivre Group. The gallery and the Art de Vivre Group headquarters are located in Hong Kong, where Arthur has been based for the past ten years. Together with his father, he has nurtured strong friendships with artists from the region, developing unparalleled expertise in the Asian art market.
He currently serves as a Board member of Le French May, the Executive Committee of The Friends of HKMOA and the committee for Art & Culture of FCCIHK.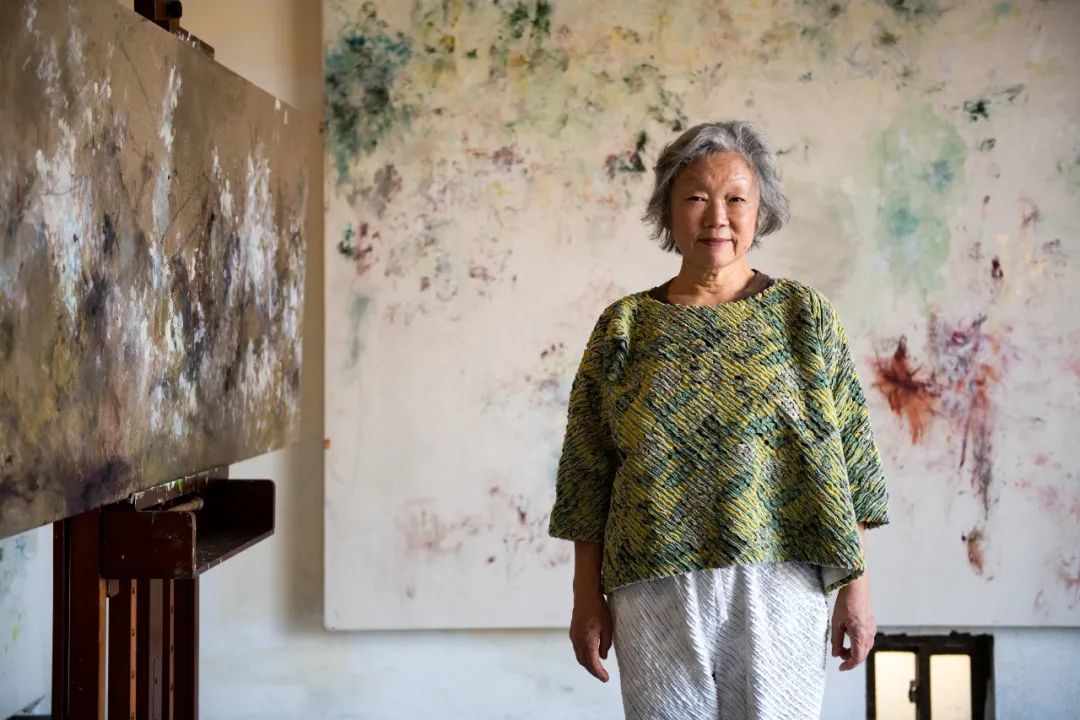 Myonghi Kang
Myonghi Kang's (b. 1947, Daegu, South Korea) vibrant cosmic paintings project a pure sensibility without boundaries. Through her canvases, the artist expresses a view of the natural world that vacillates between emptiness and fullness in myriad manifestations of colours, marks, and shapes. Myonghi's paintings radiate joy and powerfully transform their surrounding space. The artist is also a prolific poet; these two mediums allow the artist to capture the world around her, re-constructing its cartography through metaphysical forms of representation.
Developing an interest in art from an early age, Myonghi has long examined her relationship with nature which emerges as a divine silhouette in her paintings. Throughout her life, she has also been a scholar of the philosophical and technical study of traditional Eastern paintings.
From the Gobi Desert to the glaciers of Patagonia, Myonghi has travelled around the world seeking aesthetic inspiration. Travel is a special way for Myonghi to rediscover the essence of painting. Often travelling alone with only a few brushes and some canvas, she returns from her journeys to create large-scale paintings capturing their mesmerising landscapes and memories. She has also travelled extensively around Europe, observing global cultures that continue to inform her work and imbue them with a multinational perspective.
For much of her life, Myonghi has divided her time between South Korea and France. She studied Fine Arts at the College of Fine Arts, Seoul National University. Myonghi immigrated to France in 1972 and first settled in near Aix-en Provence, in a small village named Gardanne. There, she learned the French language but also actively practiced and studied fine art. During her early years in France, Myonghi paintings depicted her memories from Korea and reflected the political climate she lived in before leaving the country: "My body was in France but my mind and soul were still in Korea."
She soon settled in Paris in a studio near Place Clichy with her husband Setaik. After a few years in the French capital, she started painting the urban street scenes of Paris and the surrounding nature when she moved to Quai de la Loire in the 1980s. Located in the 19th arrondissement, the artist embraced its tranquil canals in the heart of the city. As she observed, she woke up each morning and was amazed by the beauty of Paris that she could see from her studio's window. Since then, she started working with and embracing the light. She took a brush every morning and painted from the window. According to the hour of the day, to the vary light and weather conditions, a painting could continuously evolve with some being completed over several years.
After Myonghi started exhibiting her ethereal paintings, she befriended renowned artists, poets and writers, including Zao Wou-Ki, Piotr Kowalski, Gilles Aillaud, Alain Jouffroy and Dominique de Villepin. Her works gained widespread recognition in the late 1980s following several international solo exhibitions and poetry recitals, including shows at the Centre Georges Pompidou in Paris (1986), the National Museum of Contemporary Art in Seoul (1989) and Beijing Art Museum of Imperial City in China (2011). In 1981, she and her husband Setaik were the founders of the Musée de Séoul in Seoul, the first Museum of Art in South Korea. The artist also participated in the exhibition and symposium Devant, le futur, as part of the World Expo held in Daejeon, South Korea in 1993.
About the Festival Croisements
Created in 2006, the Festival Croisements is the largest foreign arts festival in China and has established a unique cultural brand with its high-quality, innovative programme. Since its inception, it has established a positive image among Chinese audiences and cultural institutions, and in the context of large-scale collaborations, it has made intercultural dialogue active and resonant throughout China and on the international stage.
In 2023, the 17th Festival Croisements continues to be a celebration of cultural dialogue and an effort to reinvigorate it. The diversity of artistic choices is reflected in this year's thematic sections: "Contemporary Creations", "Immersive", "Classic Retrospective", "The City We Live In" and "The City We Live In". The City We Live In", "Meeting of Visions" and "Young Audiences". These themes will undoubtedly provide food for thought and inspiration for the future and will help to build closer cooperation between the French and Chinese literary communities. From April to July, more than 65 projects will take place in more than twenty Chinese cities.